VIDEO 1:

SPRAY-ON CHROME PERFECTED!
---
This is our full feature DVD presentation! Spray chrome of any color, over ANYTHING – Spectra Chrome customers are leading the way in this exciting, high-profit service business. From plastics, metal, ceramic, fiberglass, and even flexible vinyl; the only limit is your imagination – Spectra Chrome your world!
Our finish has been used on countless high-profile projects over the years – take a look at some of the biggest wow moments!
---
VIDEO 2:

SPECTRA CHROME MARKETS AND APPLICATIONS
---
Our complete lineup of specialized equipment and accessories allows Spectra Chrome customers to easily capture any market. Our Markets and Applications video takes a closer look at the versatility and innovations that set Spectra Chrome systems apart.
Over a decade of chemistry research and development has produced Spectra Chrome's unbeatable coating performance. Spectra Chrome finishes are trusted by the world's most discerning companies – including Riddell Helmets, Rawlings Sporting Goods, Chris-Craft Boats, The Walt Disney Company, and more!
See, spray, and test Spectra Chrome for yourself! We are proud to offer certified training classes taught by professional trainers who spray this product every day! Learn from real, hands-on experience as you are guided through every step of the process. This is NOT just a demonstration – it is real training with an opportunity to ask every question you can think of. You will spray all three layers for yourself and see how easy it is to achieve professional results!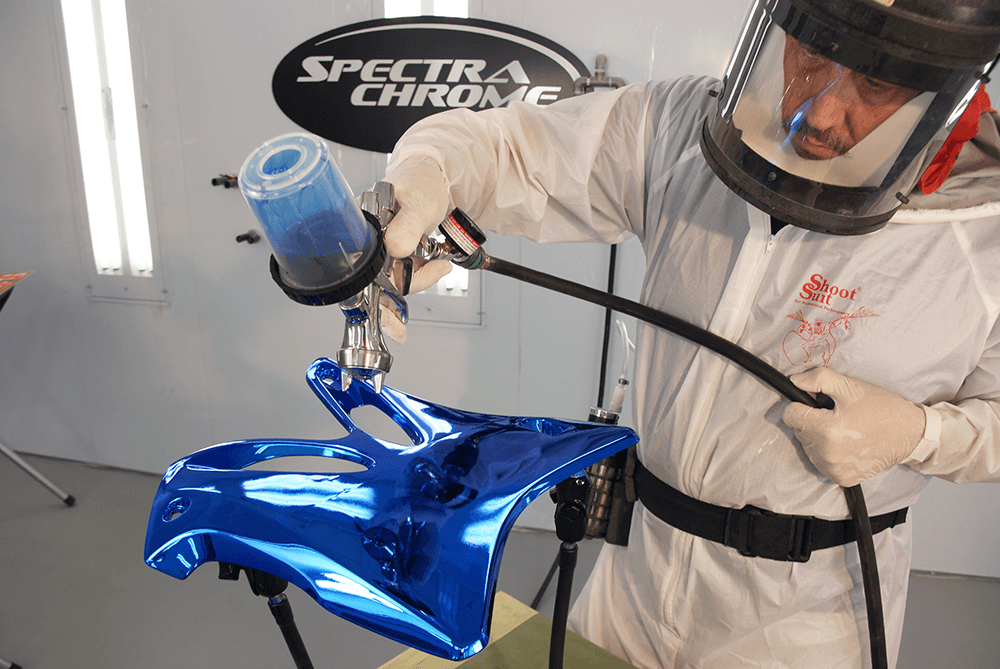 MEET OUR EXPERT
---
Our trainer, Eric "The Chrominator" Corum, was one of Spectra Chrome's very first customers. He brings to the table twenty-plus years of experience in the automotive custom paint and repair industry. He is an excellent teacher, and loves to share his knowledge and experience of the Spectra Chrome process.
Between his duties as master trainer at Spectra Chrome headquarters in Florida, Eric travels all over the globe offering on-site training to Spectra Chrome customers who want to learn from the very best – in their own shop! Check out our Global Training page to learn more!

TRAINING CLASS FAQ
Call us today to schedule your day of training – we look forward to seeing you!
(800) 230-6358
(727) 573-1990
WhatsApp / International
(727) 365-2350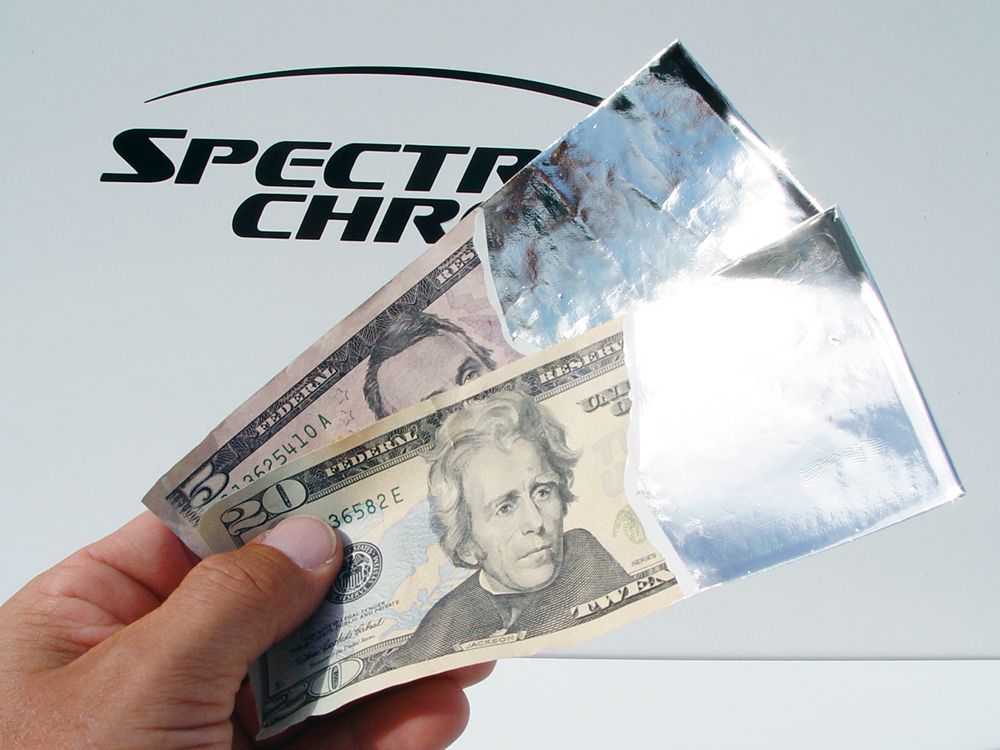 YOUR FEE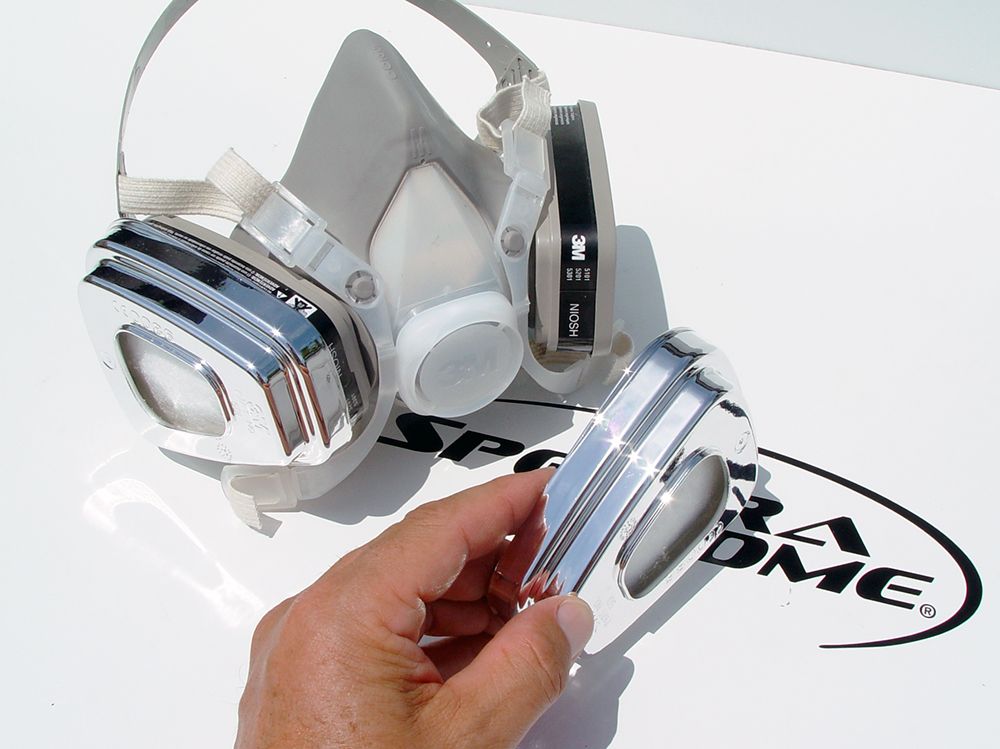 YOUR RESPIRATOR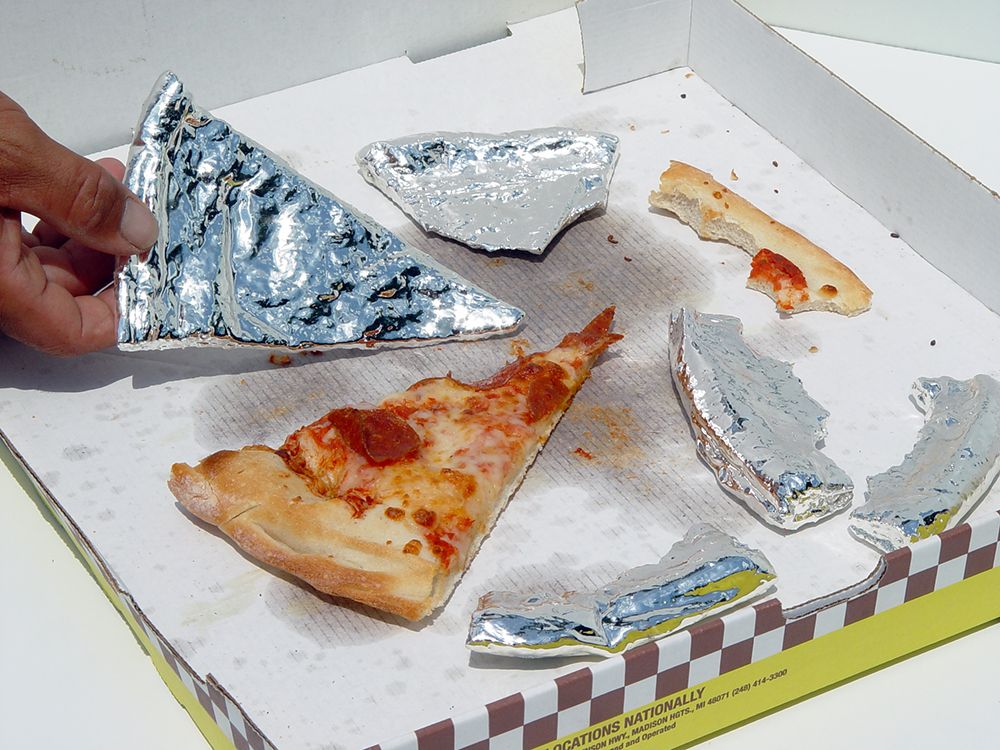 YOUR PIZZA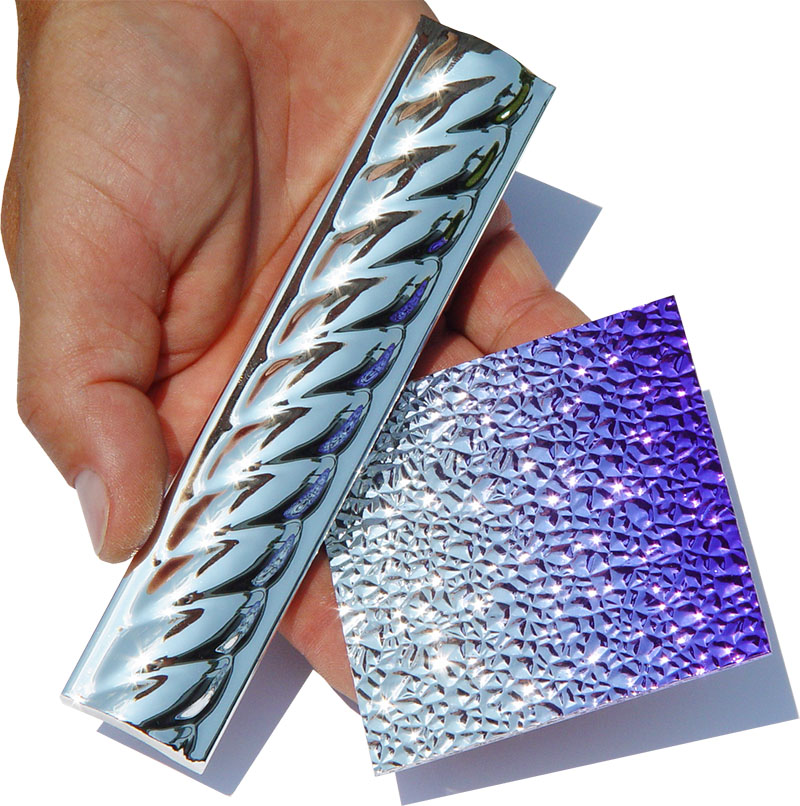 SEEING
IS BELIEVING!
---
There's no better proof than seeing and testing the quality of Spectra Chrome for yourself!
We are happy to send samples for your evaluation – in fact, the samples we send feature our three-layer finish on two different substrates: fire-glazed ceramic and a composite fiberglass. We have purposely chosen these substrates for our sample piece because they best illustrate the outstanding properties of the Spectra Chrome finish.
---
ABOUT YOUR
SAMPLE PACKAGE
---
In addition to your painted samples, you'll also receive a tri-fold brochure, featuring over 180 images of stunning finished parts; a selection of marketing postcards to help you jump-start your service business, and a sample of Gold Effects' incredible REAL 24kt gold plated finish.
A Spectra Chrome Blu-Ray Disc, featuring all the videos you've seen here in our Buyers Guide, is also included.
MARKETING SUPPORT PACKAGE
Part # SCP-999
PayPal Secure Checkout at Spectra Chrome Store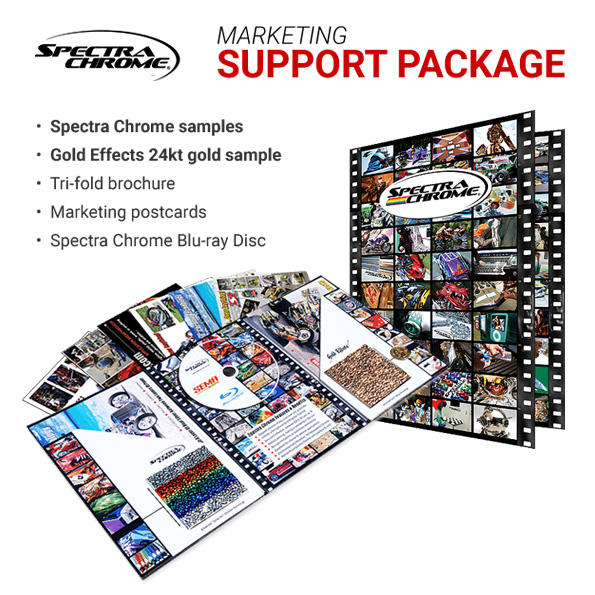 ---
PUT OUR FINISH
TO THE TEST!
---
There is simply NO other finish on the market as durable as Spectra Chrome. Over the 10 years we've spent developing this finish, we've engineered our product to have unbeatable intra-layer adhesion: Spectra chrome will never peel, flake, delaminate, or yellow.
But don't just take our word for it – test it for yourself! Below are some of the ways our customers tell us they have tested their Spectra Chrome samples' adhesion: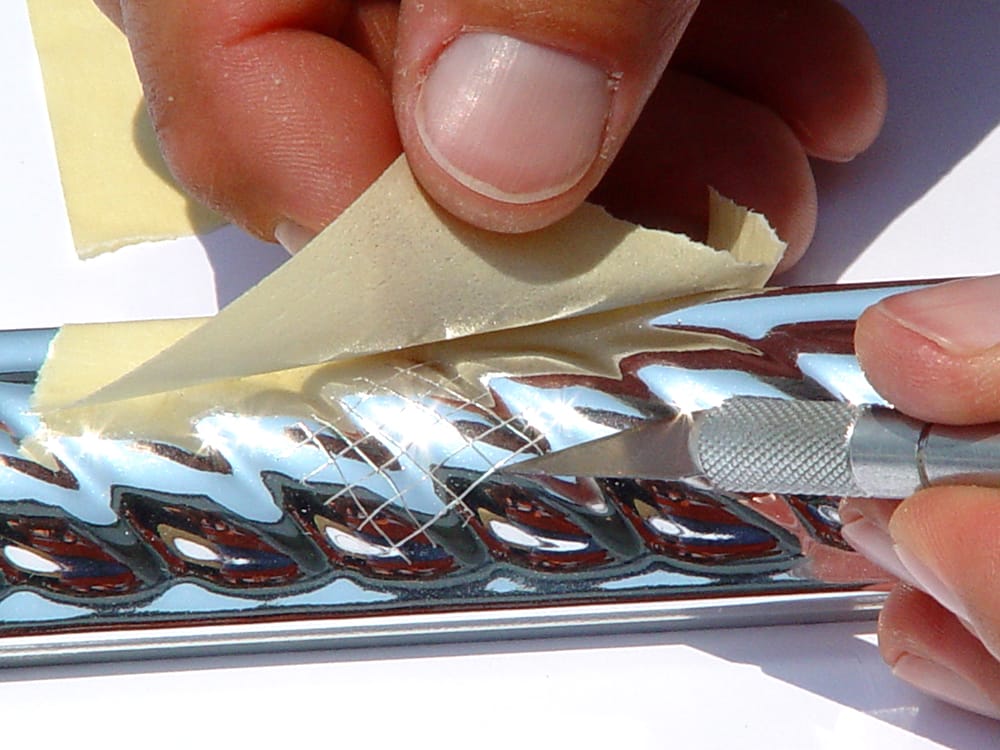 TEST 1:

CROSS HATCH

This is a very common test in the industry; excellent for evaluating the adhesion of multi-coat finishes. Classified by the American Standard of Tests and Measurements as ASTM D3359, this test is very easy to perform!

Using a razor knife or blade, cut a criss-cross pattern into the sample piece. Be sure to cut deeply through the entire 3-layer finish and into the substrate. Place pressure-sensitive tape over the cut pattern and apply firm pressure. Pull the tape fast or slow at any angle from the substrate. You will witness perfect adhesion of all squares and cut lines.
TEST 2:

SCRATCH AND BLOW

The official ASTM certified version of this test uses compressed air emitted from a highly sensitive, precision calibrated test device; to provide a quantitative value for the forces emitted at the point of failure.

You can simply scratch the surface of your sample with a screwdriver while blowing the cut edge with compressed air at full pressure from your compressor. People report using extremely high pressure for this test and none of the finish is blown off past the point of the induced scratch.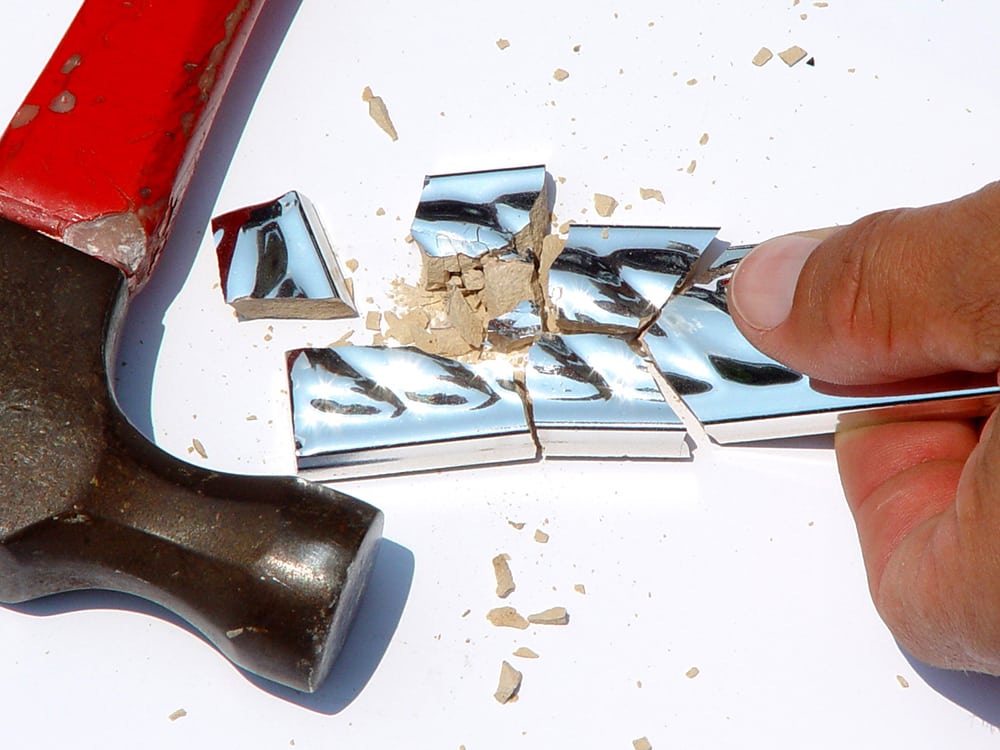 TEST 3:

HAMMER SHATTER

Our customer described this test to us after receiving their samples in the mail. When asked what they thought of the samples, the customer replied;

"They look great! And I've got to be honest, I took the ceramic tile and smashed it with a hammer. It shattered into small pieces, but I couldn't get even one speck of the chrome finish to come off any of the broken edges! That was sure impressive…"
TEST 4:

DOG CHEW

This test is not recommended; however, it did make one of our customers an instant believer in Spectra Chrome's superior adhesion and durability!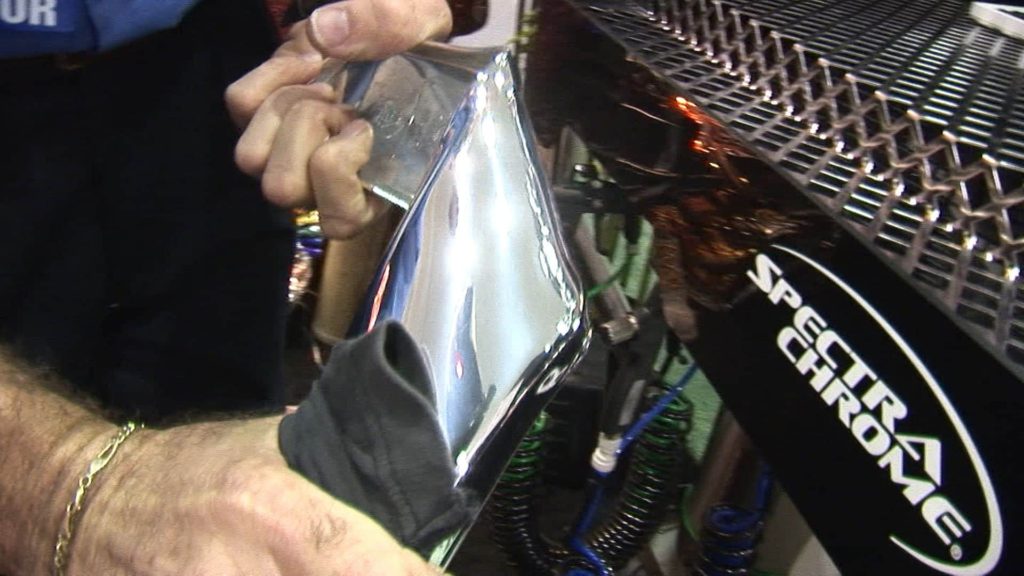 EXTREME PLASTIC BENDING
VINYL CUTTING AND RIPPING
COMPLETELY FLEXIBLE FINISH!
---
Most amazing of all – the Spectra Chrome finish remains completely flexible on bendable substrates! From extreme bending on plastic, to cutting and ripping on flexible vinyl, our finish will never peel, flake, chip, or yellow. Trust Spectra Chrome to stand up to even the harshest environments!
Click on the images above to learn more about Spectra Chrome's incredible adhesion properties!

Be sure to check out our gallery – get inspired by what YOU can do with your Spectra Chrome system!
It's never been easier or more affordable to start making money with Spectra Chrome.
Contact us to get started today!
(800) 230-6358
(727) 573-1990
WhatsApp / International
(727) 365-2350