TURNTABLE

& ROLLING BASE
---
Turn your spray operation into an efficient, high-volume production line with Spectra Chrome's specialized accessories. The Turntable & Rolling Base is designed to fit into the HV-T System's center spindle, and features the same square hole pattern of the HV-T grating. Used together with a set of Dynamic Stands, you can easily hold and spin any part while applying each layer of the Spectra Chrome process. Maximize your performance, productivity, and profits!
*Rolling Base can also be purchased separately.
---
TURNTABLE & ROLLING BASE

IN PRODUCTION
---
Take a look at how the Turntable & Rolling Base becomes an integral part of your high-profit production line, used at every step of the Spectra Chrome three-layer process: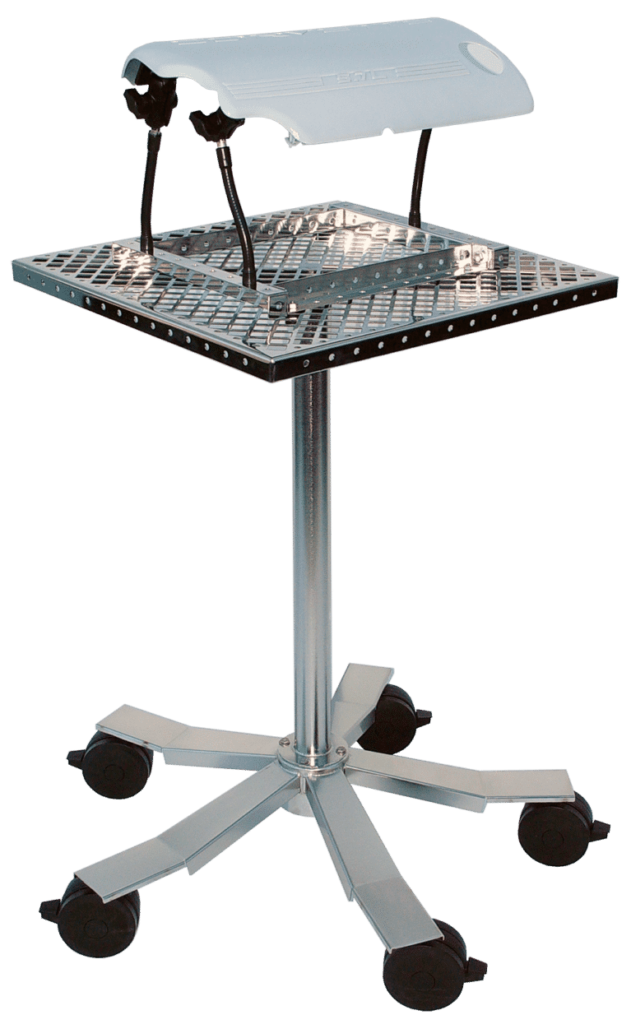 STEP 1
---
Roll the Turntable & Rolling Base into your spraybooth, mount your part on a Dynamic Stand, and press-lock it into the Turntable grating for 360° rotation during basecoating. Then simply leave the part mounted on the Turntable to air dry overnight, or bake dry using our optional Climate Controlled Oven (CCO) described below. The Turntable & Rolling Base features quality stainless-steel construction that is corrosion-proof and resists chemical staining.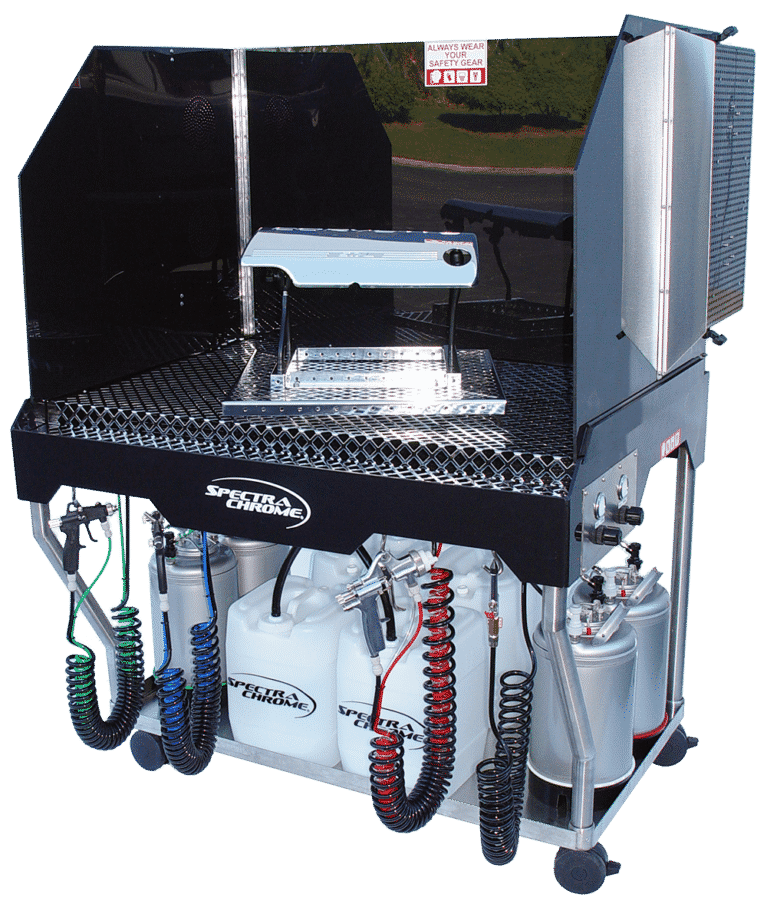 STEP 2
---
With your part still mounted, slide the Turntable out of the rolling base, and directly into the HV-T's center spindle for silvering. Using these accessories with the HV-T makes it easy to hold the part, spin the part, and collect the runoff solutions. Spectra Chrome customers automatically become part of a precious metal recovery program; allowing you to trade in your runoff silver solutions for cash value!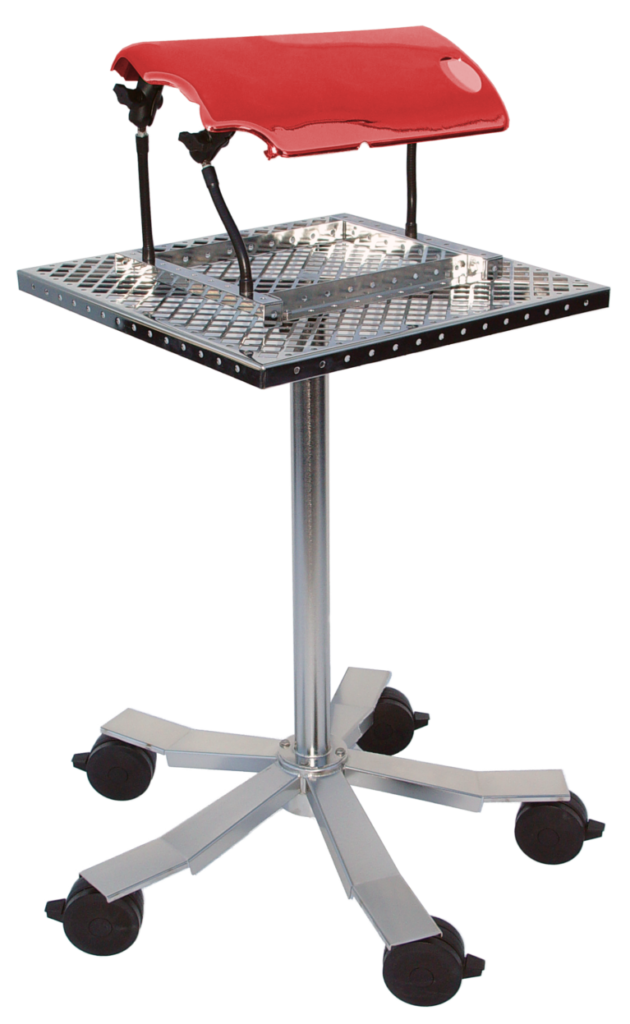 STEP 3
---
After thoroughly rinsing and blowing the part dry in the HV-T, the part is immediately ready for Topcoat. Simply transfer the Turntable back onto the Rolling Base and easily apply the Topcoat by spinning the part in front of you. Allow the Topcoat layer to air dry overnight.
CLIMATE CONTROLLED OVEN

(CCO)
---
The Climate Controlled Oven (CCO) can be used to speed up your Spectra Chrome production cycle – allowing you to bake-dry the basecoat layer for one hour, instead of waiting overnight for air-drying. The spacious interior of the CCO features multiple shelf levels, to accommodate several parts mounted on Dynamic Stands and turntables simultaneously.
The Spectra Chrome turntable and Dynamic Stands are made of high-quality stainless steel, and are designed to withstand baking temperatures inside the Climate Controlled Oven. Contact us for more information about the CCO, and to request a special order.