CHEMISTRY:
COLOR TINTS
---
With every system purchase, Spectra Chrome includes a 7 pack starter set of color tints – red, orange, yellow, green, blue, violet, and black. Simply add these tints to the topcoat and offer a complete spectrum of reflective colors.
A chrome finish is always popular, but adding colors of chrome provides new customizing options that never existed before. Create a unique look – increase your profits by giving your customers individuality and style!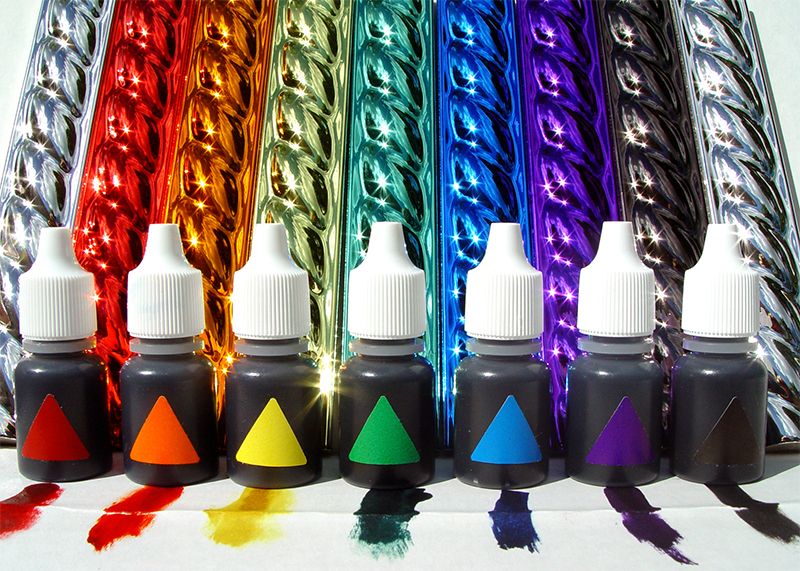 ---
SUPER-CONCENTRATED DROPS OF COLOR
Spectra Chrome tints are super-concentrated, and come in a convenient squeeze bottle. Just 5 drops per ounce is all that is needed to create rich, vibrant colors. It's easy to achieve a variety of color intensities by using the same topcoat mixture and applying multiple coats.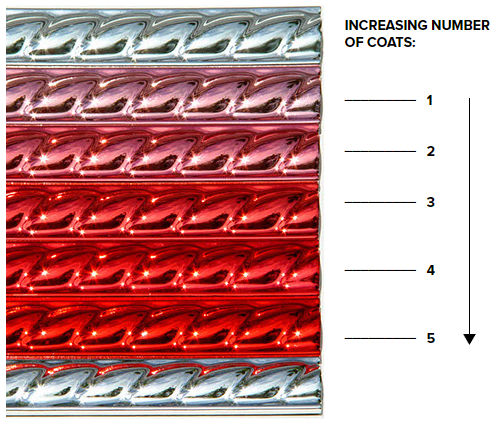 5 drops of red tint was added to one ounce of mixed Topcoat 311.
Each tile was sprayed with a light coat of the red topcoat mixture. The number of coats on each tile increases as you go down the set of tiles.
One light coat can yield a pink hue, and each additional coat adds to the intensity of the previous coating. With a little practice mixing tints, it is easy to achieve the exact coloration desired, while still applying the proper thickness of topcoat.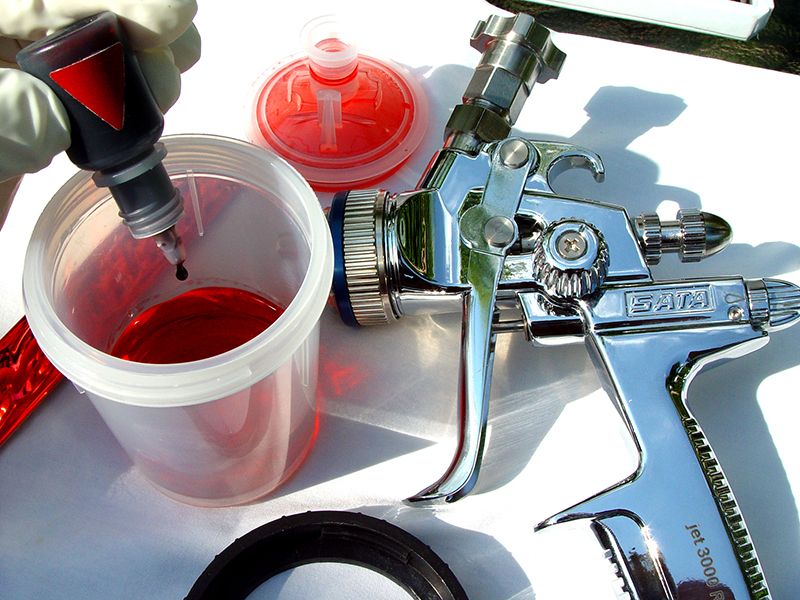 ---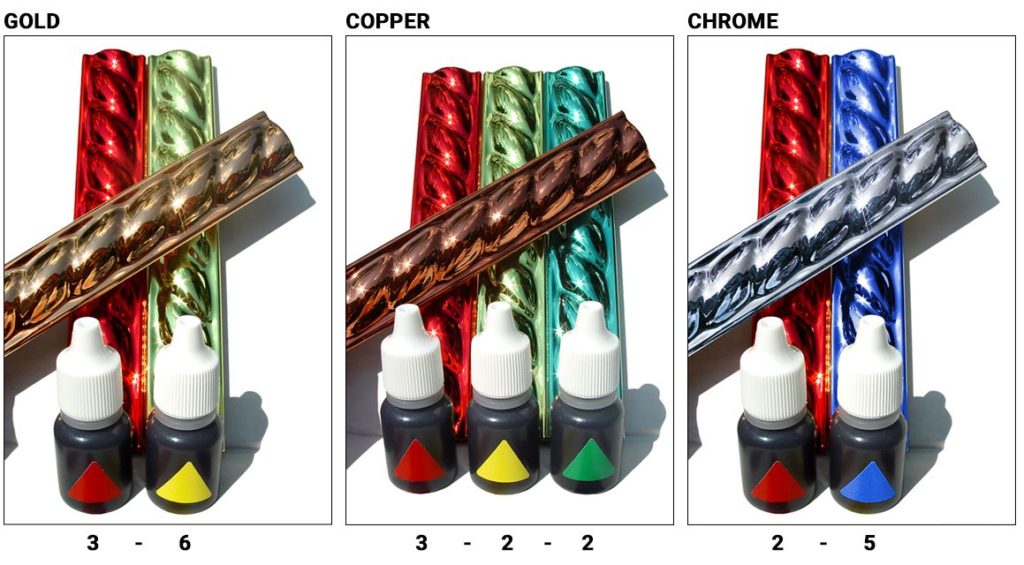 INFINITE COLOR OPTIONS!
By mixing combinations of tints, you can create new and exciting colors. Copper, chrome, and gold are some of the most popular color finishes; and they are easy to make by adding different combinations of color tints.
Spectra Chrome has color charts available to help you create virtually any color you can imagine.
---
Gold
Mix (3) drops of red, (6) drops of yellow into 4oz. of Topcoat
Copper
Mix (3) drops of red, (2) drops of yellow, (2) drops of green into 4oz. of Topcoat
Chrome
Mix (2) drops of red, (5) drops of blue into 10oz. of Topcoat
ADVANCED TECHNIQUES
---
The customization options are endless – Spectra Chrome colors can also be blended wet-on-wet to achieve a smooth color gradient from one to the next; or used with airbrushing to create stunning works of art. The only limit is your imagination!