MOTORIZED
HELMET SPINNER
---
If you've watched any college football game in the last few years, you've seen Spectra Chrome shining on the field! NCAA football teams just can't get enough of the bling – Riddell has sprayed over 15,000 helmets and 22,000 face masks for 70+ NCAA football teams – using the Spectra Chrome HV-T system and our brand new motorized helmet spinner accessory.
The helmet spinner was specially designed and built in cooperation with Riddell, for use in their high-volume production lines. The helmet spinner makes it easy to spray helmets and face masks inside the HV-T with full 360° coverage.
MOTORIZED HELMET SPINNER
Part # SCP-401
---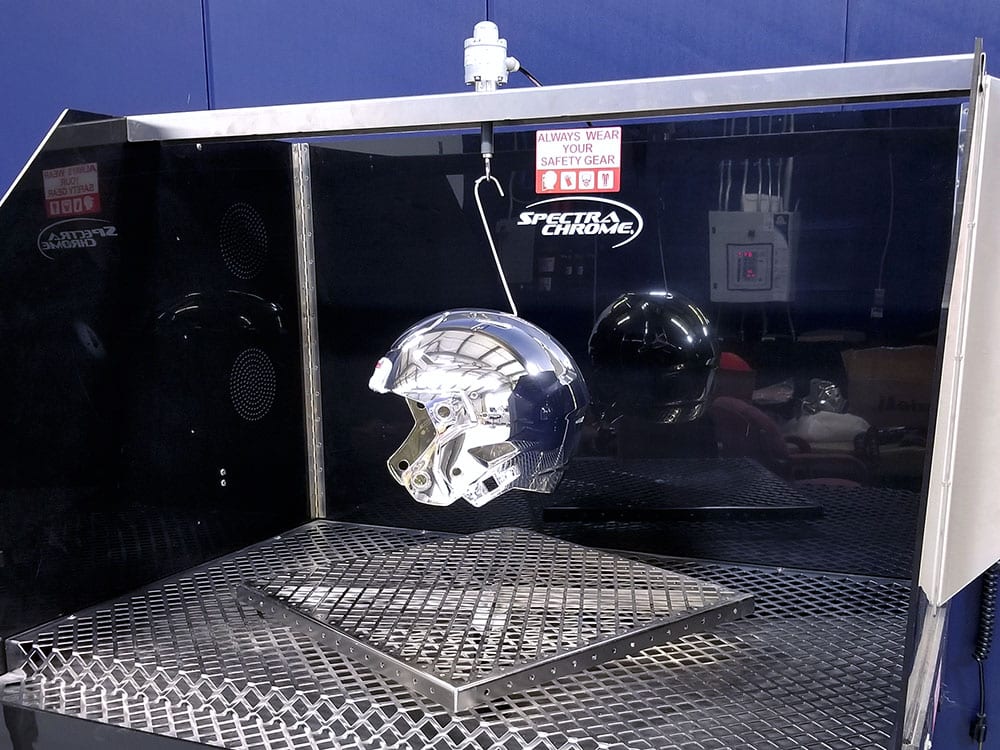 SEAMLESS INTEGRATION WITH HV-T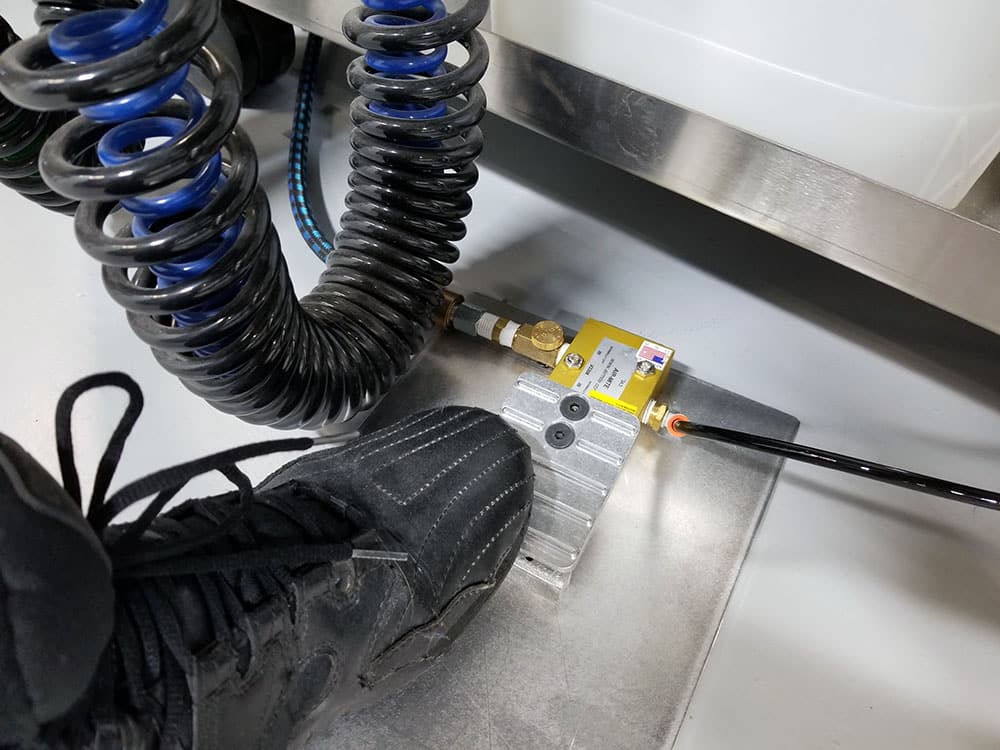 PNEUMATIC FOOT CONTROL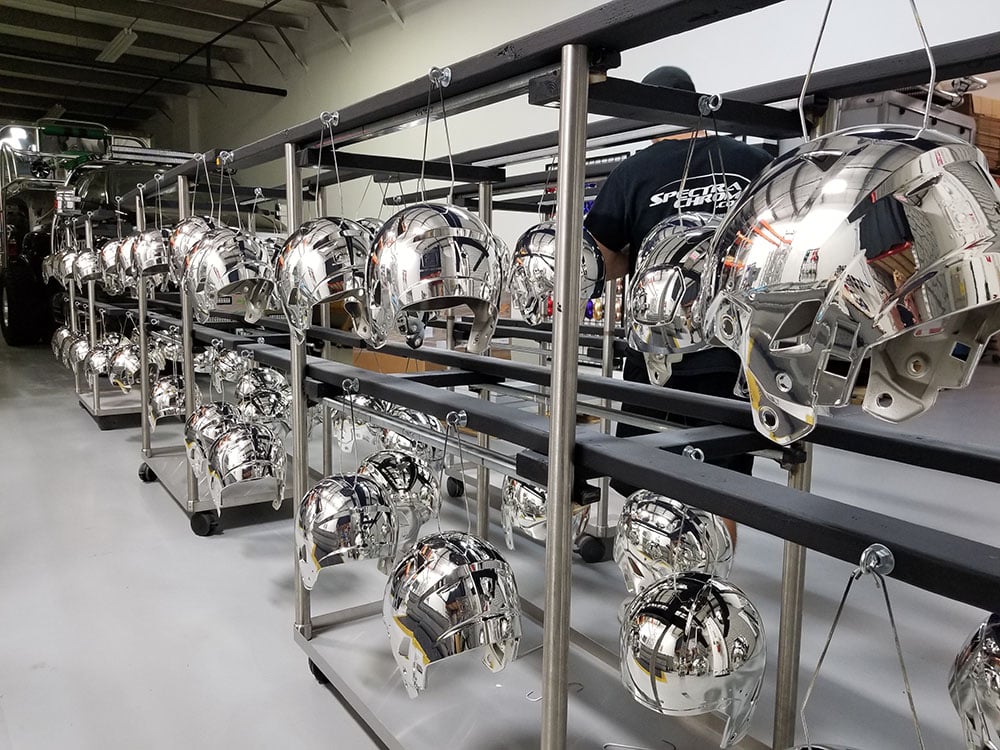 MAXIMIZE YOUR PRODUCTIVITY!
Now you can get in on the action, too – spray-on chrome helmets are a hit with sports teams all the way down to the high school level. We have customers spraying colors of chrome on helmets for little league teams too! Increase your productivity – get the job done and move on to the next team!
At Spectra Chrome, we're committed to the success of our customers. If you have a production job with unique challenges facing you, give us a call. Our team of experts are great collaborators, and are happy to help guide you through to increased productivity and profits.